Doughnut Culture Pervades in Japanese Snacks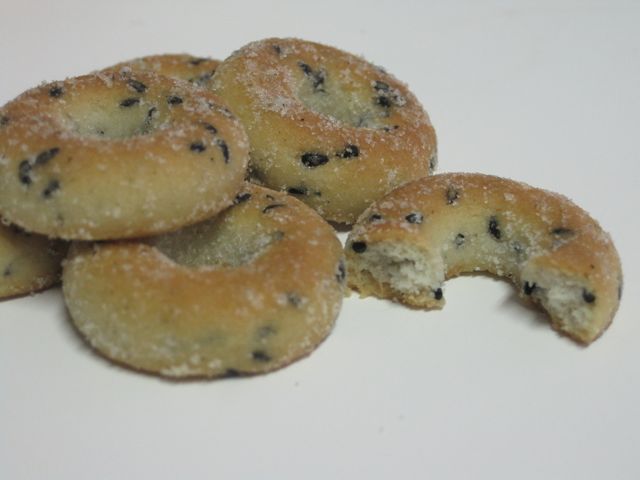 No, what you are looking at are not actual doughnuts. They are part of the rising culture of the doughnut obsessed. And they come from Japan. These little biscuits are about the size of a half-dollar. Light and crunchy, they are slightly sweet and studded with black sesame seeds, giving them a darker, more subtle flavor. The texture are light and addictive; almost cookie-light without being cloying.
You see, I live near Japantown in San Francisco and I do have a penchant for the odd various Japanese snacks which are created – from shrimp-flavored crunchy noodles to coffee bean-tasting M&Ms. I love that many of the cookies are individually wrapped so I can keep a large selection in the house for unexpected guests so I am frequently perusing the aisle for newly-imported goodies. I had never seen these, Sesame Doughnut Biscuit treats before and although they do not truly qualify in the fried dough realm of decadence, they are part of the ever-growing doughnut-obsessed culture which I believe will surpass the current cupcake mania.