Hall Of Shame, Part I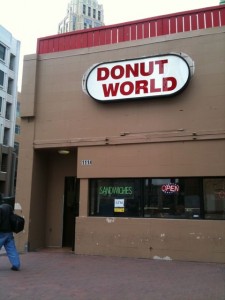 There is no way around it, there are a plethora of doughnut shops around the world which should be ashamed of themselves. This will more of a philosophical investigation as I hearken them to similarly disparaging fast-food restaurants. Here in parts of San Francisco (name, the Tenderloin), they serve a purpose to a certain aspect of society — the unknowing, the uncaring, the homeless and the crack addicts.
I will confess that when I wander the streets of San Francisco and I spy one of the signs that a doughnut shop exists, my heart skips a beat. 98% of the time, I can ignore the cravings and desires, knowing all full well that disappointment usually lies within. These mom-and-pop doughnut shops are an interesting ilk. More often than not, they are run by an ethnic minority (Cambodian, Laotian, or other South East Asian tribe).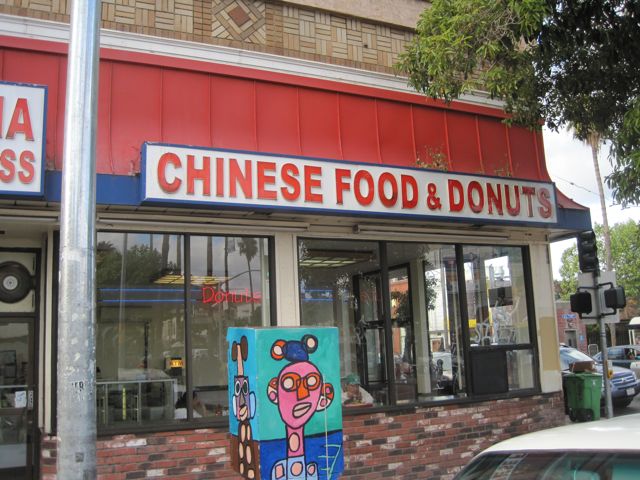 Many of these doughnut shops include other types of foods; sandwiches, Chinese foods, hamburgers, or other type of fast, diner-like food. The doughnuts always taste a little stale or greasy because — I'm sure — they are frying other things in the hot oil; probably shrimp or onion rings.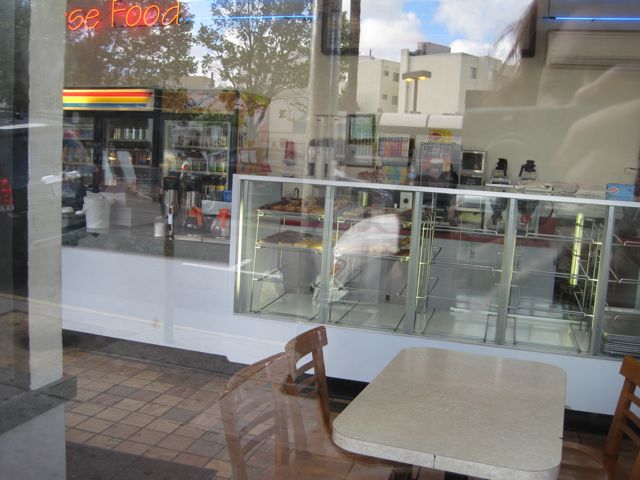 I question how often the oil is strained clean or changed out entirely. Seeing how many of these stores exist, I am intrigued to investigate the mass-produced doughnuts that are being made; i.e., what large Monsanto-like food conglomerate manufactures giant bags of donut mix that is sold to these corner stores?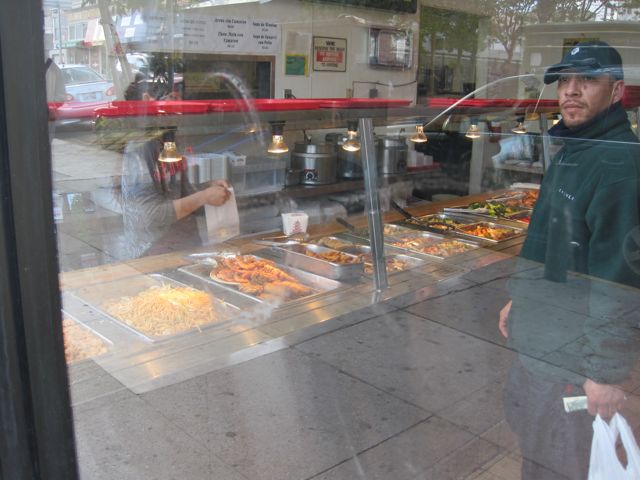 I have tried the doughnuts at these places. I had to, just to confirm. They tend towards the mundane, the dry, and the forgettable. But their existence still intrigues me. Why not just a Chinese restaurant? Why not just a sandwich café? Why the combination of the two in so many seedy, unsafe neighborhoods? Or maybe I am completely lame and there is serious drug-trafficking at these places…
Tags: Hall of Shame, San Francisco