Lee's Donuts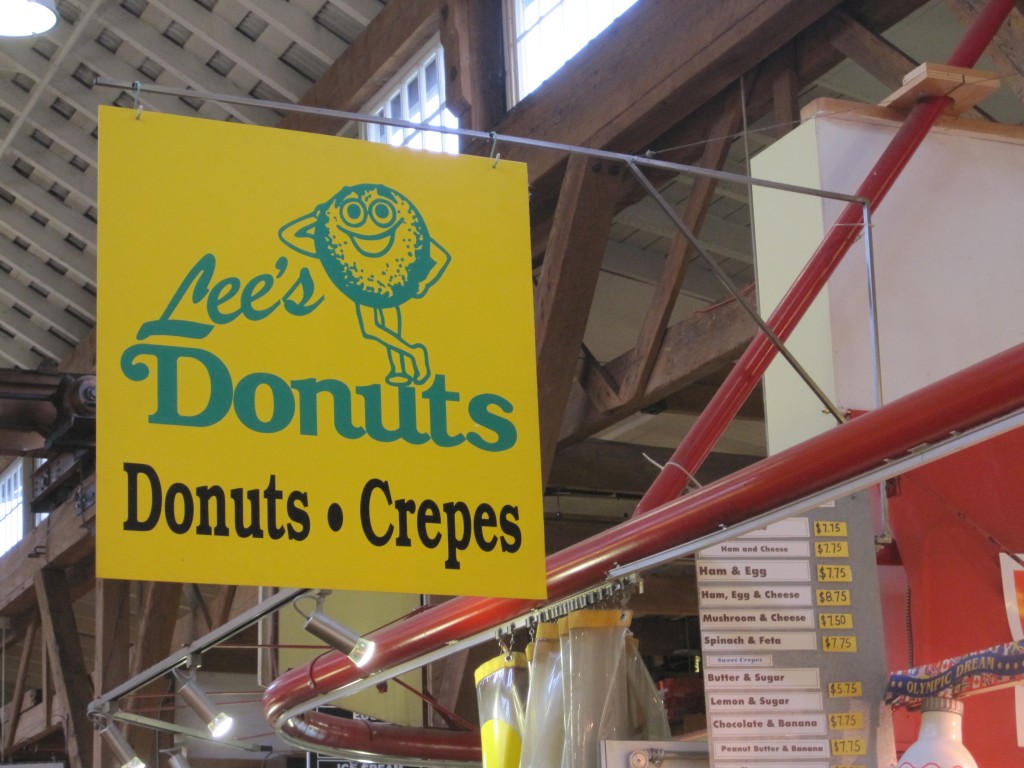 I was in Vancouver just before the Winter Olympics. I was very fortunate to have gorgeous walking weather and almost an entire day was spent exploring Granville Island, a must-visit destination spot for visitors. I walked for hours, exploring its art studios, boutique shops, waterfront restaurants, and a pretty fabulous fresh food market. And among all the fabulous gourmet goodies, there loomed above me a bright yellow sign which brought a huge smile to me face; Lee's Donuts.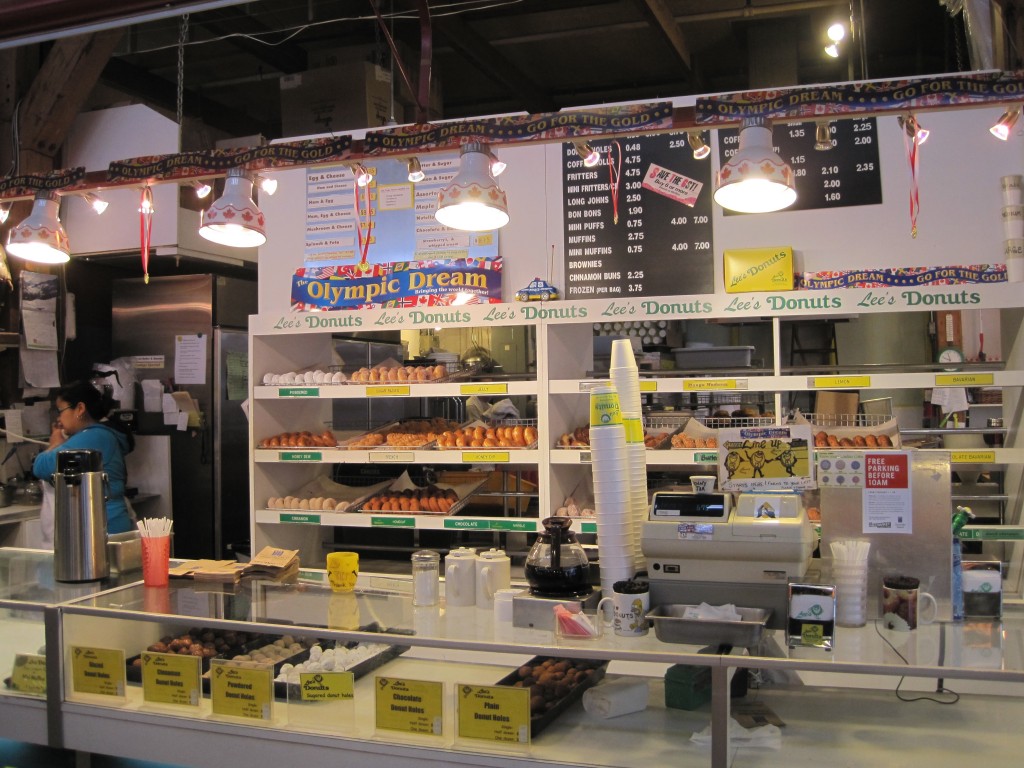 Among the fresh fruit, wild sockeye salmon, elk sausages, and bottles of ice wine, sits this little haven of fried dough goodness; a wide range of doughnut holes, rounds, and even one of those Monster Offerings. Personally, I love a place that offers a wide variety of holes; it gives me an opportunity to try a lot of different flavors without packing on more calories than I'd like. I was here on a weekday, a few days before the Olympics, so I don't think I had the benefit of the full variety of flavors that Lee's offers. I've heard about mango and incredible apple fritters and I was particularly guided to a honey-dipped that was not available…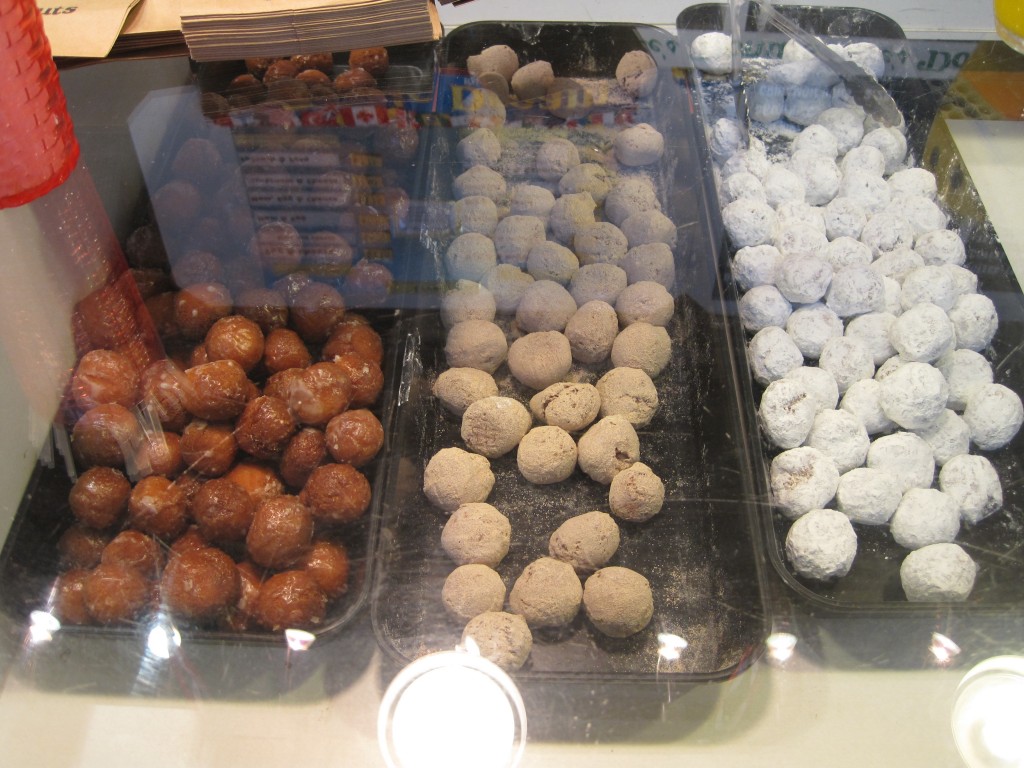 What I was able to taste was a classic cake with a variety of coatings; powdered sugar, cinnamon, glazed, crunch, and a separate chocolate cake that was especially good. The one thing which surprised me was that Lee's Donuts was not able to sell me the ubiquitous carton of milk that yours truly insists upon when doughnut tasting. Nope, I guess it is some Canadian law about selling dairy products separately but fortunately, I was able to find a carton and settle in with a stunning waterfront view.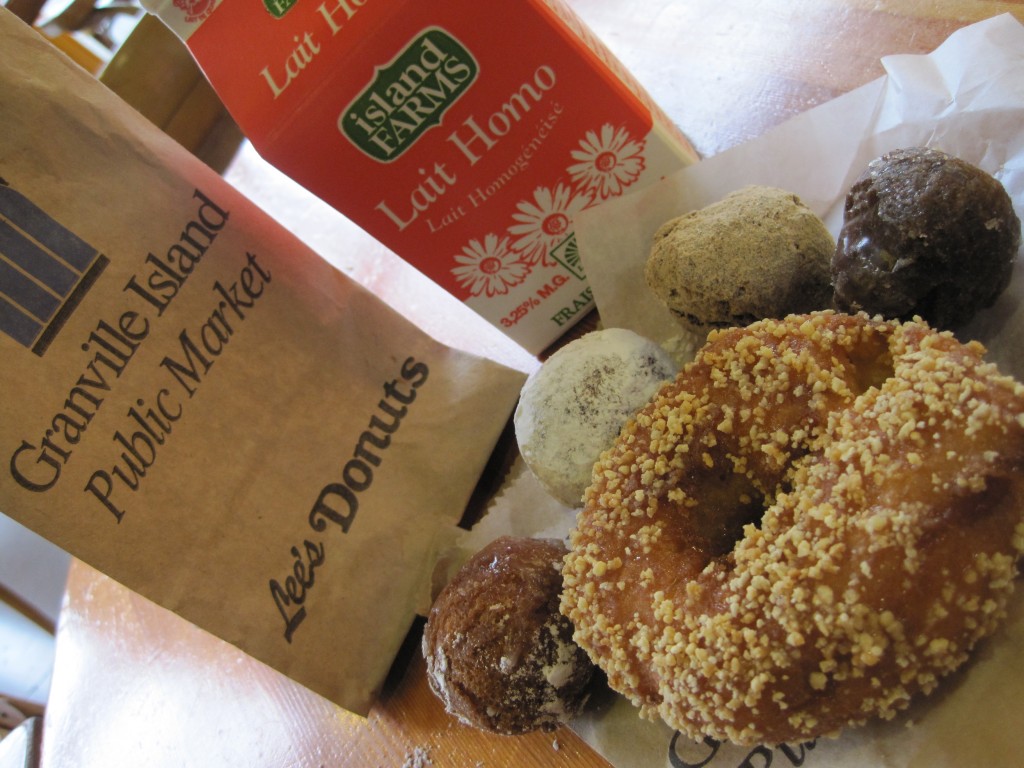 I haven't started a formal Ho Scale of doughnuts and while these were very good, they weren't remarkable. I have a nagging suspicion that Lee's DOES produce remarkable doughnuts, but that timing was not in my favor. The best was the chocolate cake and that was a matter of serendipity; I had placed my order, paid the money and gotten my change, when I saw the tray of freshly-prepared chocolate holes making their way to the front. Well of course I bought one and was rewarded with tender goodness and a rich, delicate cake. But I have a reason to return – if only for the honey-dipped!
1689 Johnston Street
Vancouver, BC V6H 3R9
(604) 685-4021
Tags: chocolate, cinnamon, Powdered Sugar