Burl Ives – The Donut Song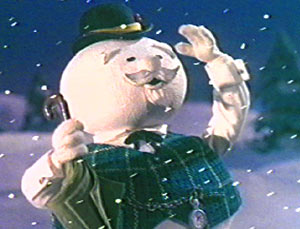 No, we are not celebrating Christmas yet. This is yet another mostly-obscure media reference which I wanted to share from American actor, writer, and folk musician Burl Ives.
I grew up listening to Burl Ives sing The Big Rock Candy Mountain on one of my 38 rpm records. From my childhood, I knew he was the narrator voice of Sam the Snowman in the classic Christmas classic television show Rudolph the Red Nose Reindeer.  And when I embraced classic movies, saw Oscar® winner-Ives in his larger-than-life portrayal of Rufus Hannassey in The Big Country, Big Daddy in Cat on a Hot Tin Roof, and as the implacable Dr. Hasselbacher in one of my absolute favorite movies, Our Man In Havana.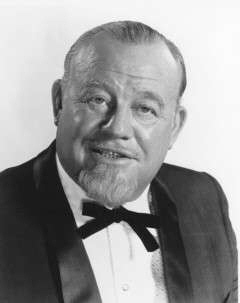 As the banjo-playing folk musician, he penned dozens of folksy, down-home tunes and I stumbled on a feel-good ditty which inspired one to look at the big picture through doughnut philosophy:
When you walk the streets you'll have no cares
If you walk the lines and not the squares
As you go through life make this your goal
Watch the donut, not the hole.
It's written on the rainbow, in letters made of gold
Written on the rainbow, there's wisdom to behold
My friend the little sparrow flew
Close enough to see
Written on a rainbow is this philosophy.
I'm off to jolly England where
Bulldogs all wear pants
Off to Pago Pago where alligators dance
My friend the little sparrow will
Take me where he flies
Even to the rainbow to read with my own eyes
Tags: celebrities, song