Saturday, October 26th, 2013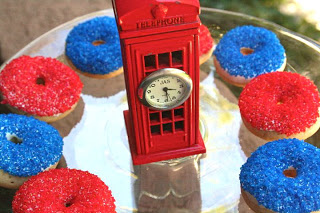 From the shocking-but-true category, a ground-breaking discovery has been made in Britain by Dr. Heather Falvey, historian for the Hertfordshire Record Society. She located a 213 year old recipe book which may contain the first ever doughnut recipe which would pre-date any known American references by almost a decade. What is known is that the recipe – with ingredients that included sugar, eggs, nutmeg, butter and yeast – was given by a local woman, known only as 'Mrs Fordham,' to the Baroness Elizabeth Dimsdale of Hertford in 1800. The Baroness was wife of smallpox pioneer, Thomas Dimsdale and she had compiled a collection of 80-some household hints and 700 recipes, including this astonishing reference to a "dow nut".
There are a handful of theories on the origin of doughnuts in America, from Washington Irving's 1908  "doughnuts" in his History of New York as well as anthropologist Paul R. Mullins' research that the first cookbook mentioning doughnuts was an 1803 English volume which included doughnuts in an appendix of American recipes. but they are later than this newly-found British reference.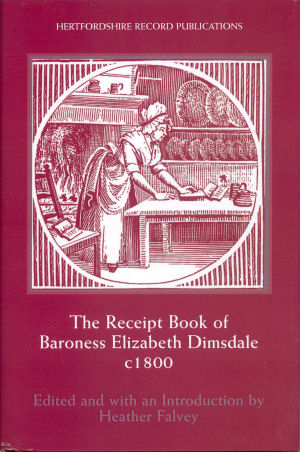 From the Hertfordshire genealogy site where the book may be purchased:
Some time after 1800, when she was in her late sixties or early seventies, Baroness Elizabeth Dimsdale copied just under 700 recipes and more than 80 household hints into a parchment-bound book. At the top of many of these items she indicated their provenance – some had been given by friends and acquaintances in Hertfordshire society, others had been gleaned from published works ranging from medical treatises to scientific journals, others had come from donors who cannot now be identified due to Elizabeth's tendency to use initials rather than names. Some of the recipes are of foreign origin given by acquaintances of her late husband. Many of the recipes have the same titles as those published in the burgeoning number of printed cookery books in circulation during the later eighteenth century, but the ingredients and methods differ; a handful, however, are recorded verbatim from such sources, indicating that either she, or her acquaintances, were collectors, or at least readers, of such publications.
Doughnut historians all over the world are rethinking the humble history of our beloved sweet treat. Full story in the Mirror.