Friday, April 16th, 2010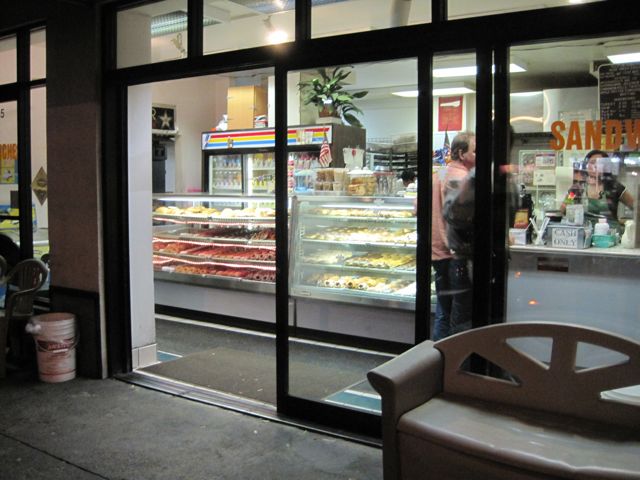 Most cities boast a handful of all-night establishments. Usually they are relegated to Dennys or diners of similar ilk. And then there are doughnut shops. In San Francisco, the number of places one can go and hang-out in the middle of the night is few and far between — much fewer than other cities like New York or Los Angeles — but thank goodness there are few 24-hour doughnut establishments.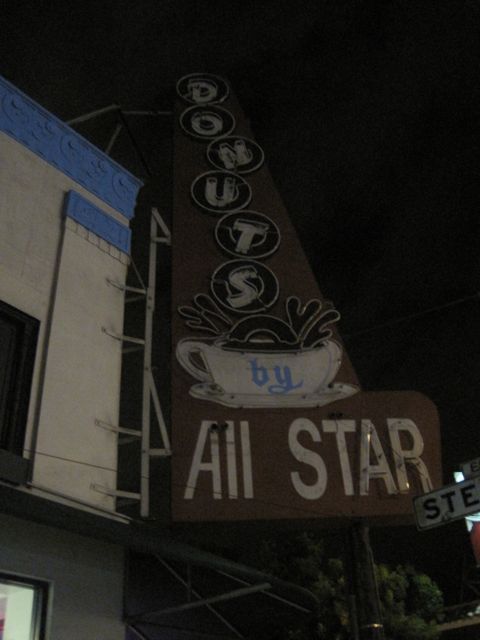 Allstar Donuts on the Chestnut Avenue of the Marina district is such a store. I was walking home last night from a concert at the Palace of Fine Arts. Most of the restaurants were close to shutting down and even on a Thursday, there was quite a crowd outside most of the bars; 20-something hotties still looking for a late-night hook-up. Allstar is located on a corner and still bedecks a circa-1950s sign with neon that sometimes works but mostly does not. Even when all of the other surrounding businesses are closed and dark, a bright light shines out from the Allstar storefront. Late in the evening, the racks are full of every variety; glazed and raised, cake and sprinkled, holes and sugared.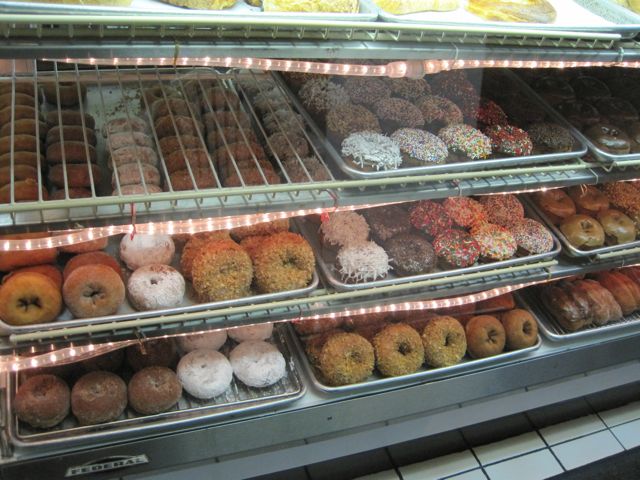 It is an extensive variety and this late in the evening, it is an easy bet that a majority of the offerings are warm from the oven. I've eaten Allstar Donuts a number of times. They are perfectly adequate — nay, even slightly better than so for providing a wide variety and always being available. There are no gourmet doughnuts here; no organic, vegan, dragonfruit or kumquat flavors. The sign is circa 1950 and so is the feeling one gets on the classic black-and-white checkered floor. This is nostalgia at its best. My personal favorites tend toward the cakes at Allstar, chocolate with frosting and cinnamon crumb. They are dense and rich and all so uniform in their soldier-like presentation.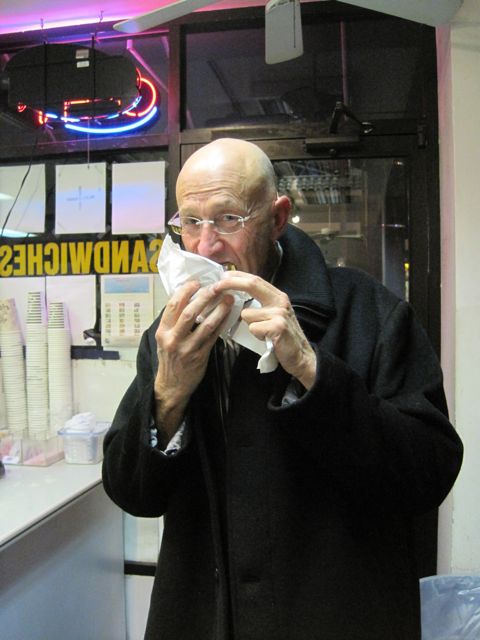 Inasmuch, I would like to introduce you to Michael. Taking my photographs at Allstar around 10:30 at night, Michael and his friend walked in and with much determination, I heard Michael call out, "one chocolate doughnut, please." I turned to see an elegantly lanky gentleman pull his single doughnut out of the bag and chomp into right there. I asked if I could take his picture. There was something comforting about the immediacy of the pleasure Michael was experiencing in buying and consuming his doughnut with such fervor. Michael's friend was saving his doughnut for later and this was about the shared joy of watching Michael and sharing a moment among friends over a doughnut.
Here's to you, Michael. And here's to all the Allstar Donuts that exist around the country, offering up their sweet bites of comfort at all hours of the day and night.
2095 Chestnut Street
San Francisco, CA 94123

(415) 441-9270