Wednesday, June 30th, 2010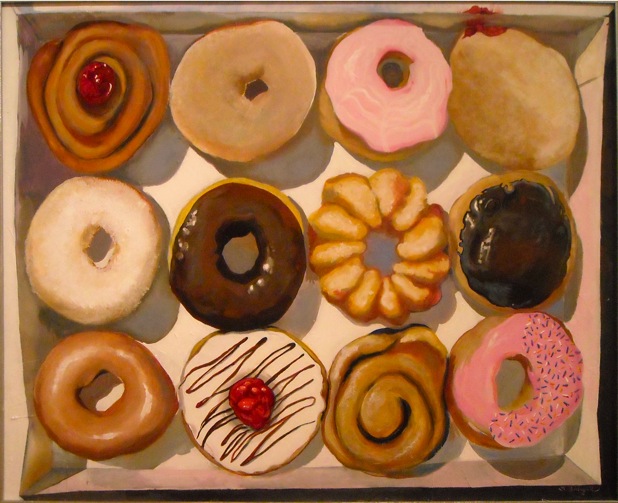 You know I get pretty excited when I find a new fried dough adventure. Usually it is something I actually eat, but more and more often it is an artistic expression of my favored food which makes me giddy. And it was a link to Pennsylvania artist Susan Biebuyck which brought a big smile to my face.
Apparently mostly known mostly for painting pears and some Plein Air, Biebuyck's entire oeuvre of sweetened goodies which, in their Wayne Thiebaud-style, drew me in. She has a playful way of expressing the culinary delight and I invite you to take a look at her individual doughnut portraits – it seems you can buy individual doughnuts for $125 each or cluster a dozen on a wall for $1,000. I wish I had wall space.